Anemi Guesthouse Agrotourism
Anemi Guesthouse Agrotourism is a renovated old cottage, and farm, with 7 guest rooms for your accommodation and a jazz restaurant-bar overlooking the highlands of Pedina [or Soudena as it is locally referred to] in the Zagorochoria. A region with immense natural beauty and unique stone built villages with centuries old cobble treks.
Anemi Guesthouse has three floors where the 7 rooms are.
On the ground floor there are two guest rooms. That is where the family's farm animals were kept in the past.
On the first floor there are three more rooms, all painted in colour retaining the old houses colour coding: green, blue and yellow.
Finally on the second and last floor, having their own private veranda, there are two more rooms for your spacious accommodation.
Each one of Anemi's rooms is not only comfortable and with traditional Zagori ambiance but also unique, turning your accommodation in Zagori (also known as Zagorohoria) to a memorable experience!
All rooms of this traditional guesthouse offer a fireplace, free WiFi and sweet Coco-mat sleep!
Learn to use the traditional wooden loom in the ambiance of Anemi in Zagori and how various countryside works could fit in in our contemporary lifestyle through the seminars offered in the hotel
Magereio (the Guesthouse kitchen) is the soul of Anemi, as was always the kitchen of the house.
The oven, the wood fired stove and the open plan kitchen that welcomes the guests, are the reasons why in Anemi they cook delicious plates for their valued guests!
In the place of the old hand made wood oven, a new one was built according to the Cob building technique, that is with natural materials, clay, earth, straw.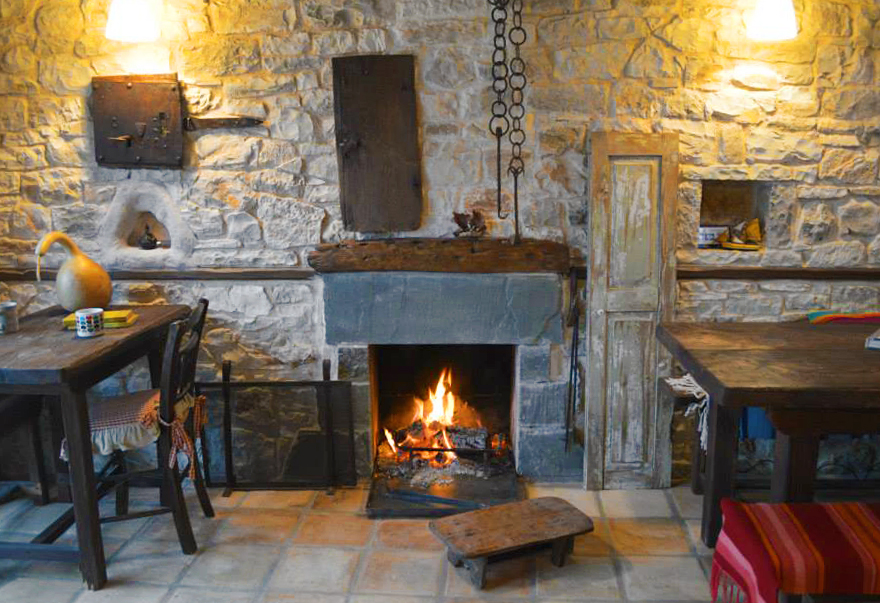 ANEMI
Guesthouse-Agrotourism
Pavlos and Lila
Kato Pedina, Zagori, Ioannina
Τ. +30 26530 72003
M. +30 6944 412808